Quila v.d. Daelenbergh
ütte IGP1, AD, CGCA, TKN
SV HD: normal, ED: normal DM:Carrier
DOB:March 31, 2017
Belgium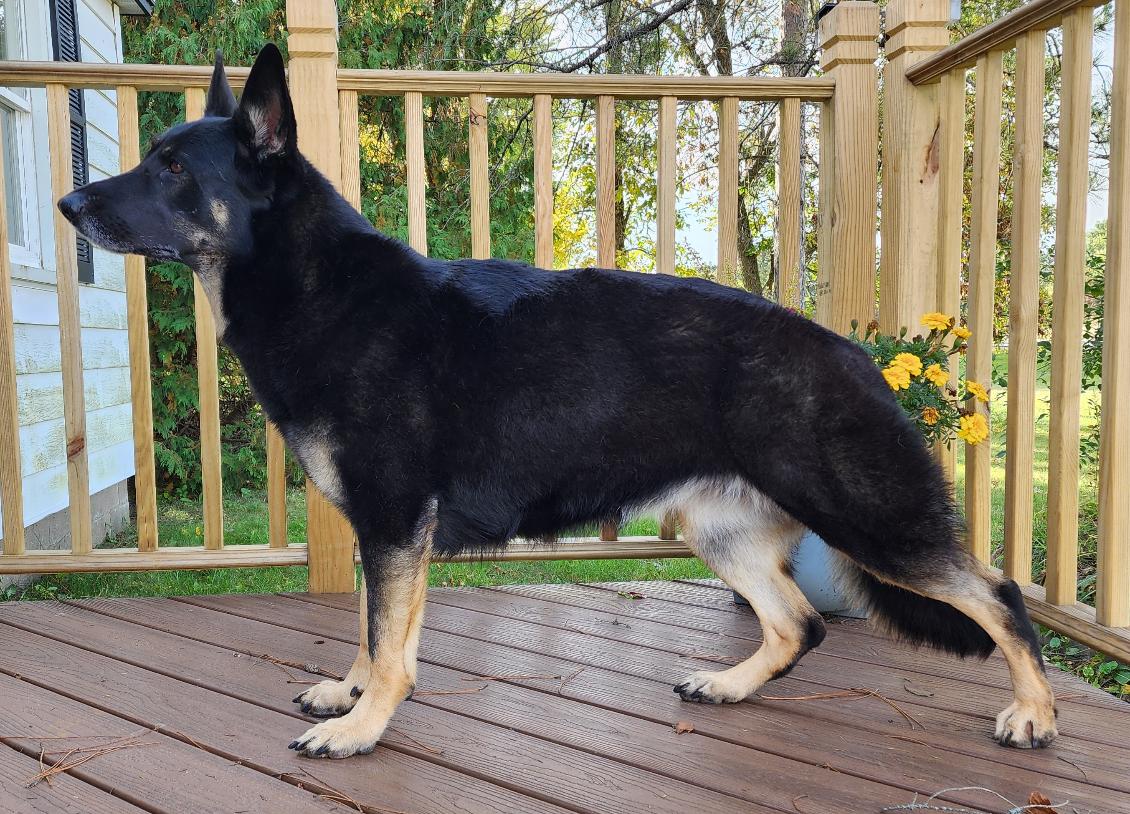 "Cobra" is a larger, compact bitch full of personality. Driven in her work yet phenomenal in the home-she is a pleasure to have around. This bitch has a temperament that is a true example of what a German Shepherd Dog should be. Friendly towards people yet naturally suspicious when appropriate, she isconfident without having to exert herself onto others. There aren't any situations that I haven't had complete trust in her judgement. Cobra passed her IGP1 in July 2020 with scores of 72-86-91! Cobra is now retired from breeding and trialing, though we plan to get her conformation rating and breed survey completed in 2023.
Please click below to view her pedigree!
ROXY VOM HIRTENHÜGEL BH-VT, sar
OFA Good Hips, Normal Elbow
DM Carrier
February 12, 2018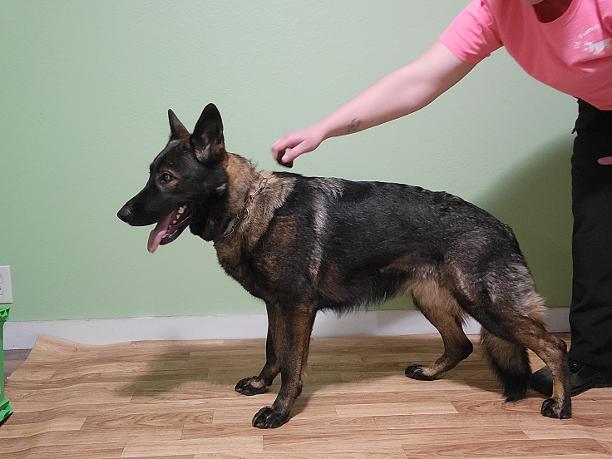 Roxy is an up and coming bitch with incredible potential! She currently is certified as a Search and Rescue K9, and operates out of Homeland Security in Indiana. Roxy's certification includes live find of persons high and low, as well as article/evidence recovery. She is owned and handled by Chuck Muench. Roxy will be bred this fall for our planned C litter to Chase Rilyn!
July 22, 2021
OFA Preliminary Hips: Excellent, Elbows: Normal
DM Carrier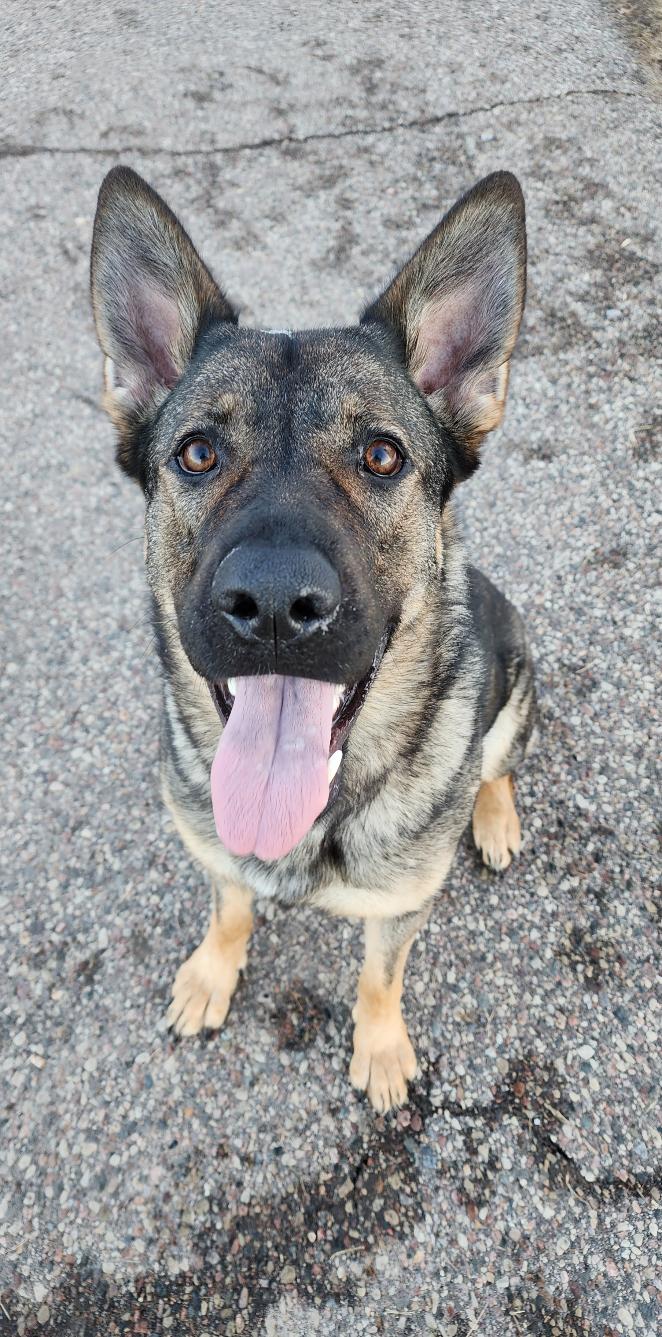 "Audi" is a promising addition to my future breeding program! From my first litter, she will hopefully mature and grow into a lady just like her momma, and those before her. She will be trained in IGP and American Schutzhund and work towards her titles as she grows and matures. We look forward to the future with this girl!!
November 13, 2022
DM Clear
Zerk is from our B litter between Cobra and Igo. It is undecided what he will get to do in the future, but if he is capable of working the street as a K9 then we will train him in that and either place him into a police department or keep him and use him in our breeding program!

© Copyright Waldrand Kennel